I ain't buying the b*******....1st and goal, by self admission, attempted to meet with Prick6....where there's smoke there's fire...
" the only easy day, was yesterday "
All-American
Posts: 3879
Joined: Thu May 31, 2012 11:10 am
---
"Have you all seen the skimpy apparel those b!tches on ESPN are wearing reporting an #MeToo segment."
source Matt Laurer
Donald Trump tweets "Makes you want to grab'em by the pu$$y."
Hillary Clinton deletes an e-mail "What Happened!" "Where's my assistant Huma Abedin?"
Al Franken debates Stephen A Smith "Other than being the audience's viewing pleasure, what is the job of that girl with the Big Kahunas sitting in the middle of ESPN's First Take anyway?"
Bill Clinton moans "I did not have sexual relations with that woman."
CNN reports "Barrack Obama is waiting on his 72 virgins."
1 CAT FAN states "I've had all the cat I can handle for the past 34 years."
"Have you all seen the skimpy apparel those b!tches on ESPN are wearing reporting an #MeToo segment." source Matt Laurer

DeCav - LHAO! ″I wonder, was that disgust at the irony of their attire or just a sincere interest in their attire.″
Matt Laurer fires back "These b!tches in today's job market will do anything to get a-head."
Al Franken resigns "Just ask Playboy magazine about that opportunistic $lut Leeann Tweeden who stripped off all her clothes for that now dead old man Hugh Hefner."
Playboy unfolds "She did not get naked for free!" "He made her promises of a stiff one that he could not keep, if only he had expired a little sooner."
1 CAT FAN purrs "New #MeToo allegations have arised!" "Playboy magazine's pages have been found stuck together."
Roy Moore appeals defeat "Why do I get exploited by ugly b!tches!" "I should have paid that juvenile Beverly Nelson 30 years ago, who knew she would be slow cashing in her attributes." "The vision of her now makes me nauseous... I just threw up in my mouth."

National Champions
All-American
Posts: 2823
Joined: Sat Oct 20, 2012 2:54 pm
---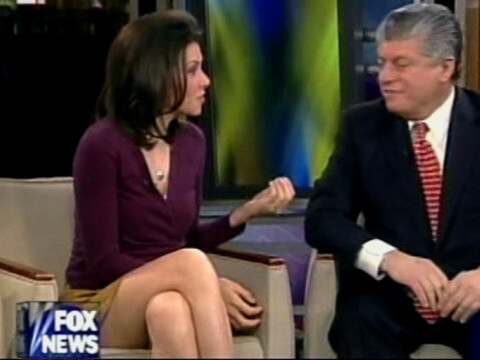 Charlie Rose fired - exacerbates ″In my day the the emphasis was about the news."
Cityslicker clowns "In my day that would be equivalent to finding dear Ole' Dads Playboy magazine."
Playboy fornicates "We were a little more subtle back then." "With the increasing competitiveness in the journalistic world, we have had to spread our assets."
Harvey Weinstein sexual addicts "Call me! I have some ideas to produce Playboy's News Network."
CNN Broke Baldwin undercover "What kind of money are we talk'in?"
CNN Wolf Blitzer distraugt "Damn, these b!thes are gonna leave me hang'in."
Hillary Clinton sighs "That Dick Comey didn't screw me." "What Happened?"
Bernie Sanders flabbergasted "No, but you and the Democratic Nominating Committee screwed me!"
OSU-grad attempts "Must be fake news."
WarPaint shrugs "What the hell is wrong with 1 CAT?"
1 CAT FAN backslidden "There's too many men, too many people Making too many problems - And there's not much love to go around - Can't you see this is the land of confusion?
https://www.youtube.com/watch?v=Yq7FKO5DlV0
Jesus glory "Keep the faith, I will be back one day."

National Champions
All-American
Posts: 2823
Joined: Sat Oct 20, 2012 2:54 pm
---
---
Who is online
Users browsing this forum: Google [Bot], Google Adsense [Bot] and 11 guests