Well it is with a heavy heart that I'm writing this post. It's always a mystery to me, of course, about how my life unfolds like a book one page at a time. One chapter after another. Life, like a book, is full of what you might call the meat and the potatoes, the interesting stuff and the fillers. Ian Flemming (the author of James Bond) said about his writing that he had a formula for scripting his stories. He had a tool that he called a "bump" when writing.
Basically as he outlined what he wanted to happen in the stories he would structure them with these "bumps" which were the events that would set the main character off in a new direction or which would affect the outcome of the story. A bump could be a clue the character discovered that would cause him to have to fly to a different location, or he might meet a character at a party or in a casino which would carry the story in a new direction. A bump might be a car chase or an assasination attempt that would result in some new insight that would help the main character fulfill his mission. Everything in between the bumps was basically just filler: interesting dialogue, romantic interludes, action sequences, character developement.
Of course a James Bond novel is going to be infinitely more interesting than most of our own lives. Even the filler in a James Bond novel is more interesting than the day to day routine that I and most of the people in the world experience. I go along from day to day just living in "filler" which can be summed up by one very famous phrase, "Same ****, different day." This phrase also accurately describes Sparty's posts!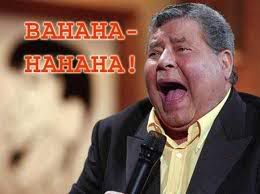 Ok, just kidding Sparty. You're one of the corner stones of the board and definitely the most talked about poster this season. They may call you a nut but at least they call you.
So most of our lives are made up of filler. Some parts more sweeter than others but ultimately aren't life changing. You may spend most of your day on a fishing trip and not catch a thing or you may catch the biggest fish of your life. You may go out on a date and catch a really good movie or just stay home and watch TV. If you are a member of PFT then it's almost a given that at least once a year you'll see a heck of a football game that will stay with you for weeks. Some of us are more lucky in that respect in that some seasons bring nothing but heartache.
Most of us have gotten up and gone to work, come home and turned on the TV, ate dinner, talked with the wife and kids, and then gone to bed only to do the same thing the next day all the while marking each day off the calendar one by one as they come and go.
But whether your day to day life is more or less exciting most of it ultimately doesn't every really change the course of your life. We can all look back over our lives and see the points where our lives took new directions. If you mapped the story of your life you'd see these nodes where someone you met or some event that occurred had profoundly affected your fate. Most of them are easy to identify. For most of us there was surely a day that we were told we were going to be a parent. For some of us this was highly anticipated and welcome news (like myself), for others it was not something we'd planned.
The day you met your future wife or husband was surely a bump that would affect the rest of your life. Your senior year of high school might have found you trying to decide what you wanted to major in in college or indeed whether you even wanted to go to college. How many athletes every year sustain an injury in a game that drastically alters the course of their lives?
Some of these life changing events are foreseen and some are not. The night I met my wife online while chatting was not exactly foreseen. However, the night she told me she was pregnant definitely was because we'd paid $5,000 to have her tubes untied so that we could have a baby together. Some of these moments come about as a result of planning and intent and of course some of them hit you sideways.
While standing on the field at district 3 stadium in Rock Hill watching the bearcats play and talking with Sparty, 88, trojangrad78, and BearcatinOK I had one of those moments of musing where I wondered to myself about what events transpired to bring me to that place at that moment in time. I could have been any place at that moment in a million other lives but I was there in Rock Hill participating in an event which fate seemed determined to have me be a part of.
What were the events that led me to be there? Well let's trace back awhile. I'll say that being a student of any high school didn't necessarily predetermine me being there since I was a Dorman grad at a Rock Hill event. But it's almost certain that I wouldn't have been there that night if it hadn't been for a coach named Dave Gutshall. Why's that? Well it was back in '93 that my friend happened to mention to me that Dorman had gone out and gotten itself some big shot football coach from North Carolina. Up to that point my friend and I hadn't attended any Dorman games since graduating in '90. But hearing that we'd hired a new football coach got us to thinking it'd be fun to go watch Dorman play.
Well from that point forward we'd watch Dorman play every year for the next 16 years until 2009 when we beat Byrnes to win the 2009 state championship. Now on that day, I came home from Columbia and called my older brother to tell him the news.
"Yeah, we were following on the message board!", he said.
"What message board?", I asked.
"The one at Goupstate.com", he answered.
Well I got on the computer that night and found PFT, created an account, and posted my first post congratulating Byrnes on a great game. I got an immediately positive response from several Byrnes fans and decided that this message board might be a lot of fun during a whole football season. I promised to come back around the following year and I did just that, forming many friendships throughout last season.
So you'd probably expect me to say that after registering on PFT I became friends with Bobby Thompson. Unfortunately I didn't actually get to know him at all on the board before he passed away. I was aware of him vaguely towards the end of the season last year as far as him having cancer but let myself miss out on striking up a friendship with him.
So as I've said before it was actually Sparty who inspired me to get involved with the RHHS1981 presentation and I'm very glad that I did because it was an incredibly rewarding experience. Having everyone come together and share their stories about Bobby really illuminated for me what a shame it was that I hadn't built a relationship with him as a friend like I have with several other posters on the board.
It also made me aware of how precious life really is and how easy it is to take all the days we have for granted when we think we still have plenty of them to experience. I personally am a big procrastinator and can put off doing just about anything for another day. Including living. I'm sure that one day there'll come a reckoning when I'll regret ever sitting on the couch all day watching TV or playing on the computer or passing up any chance ever to do something meaningful with my son.
The song, "Cat's In The Cradle" is obviously about a father who's always too busy with day to day life to stop and savor the precious time that he has with his son. But isn't it more than that? Isn't it also about missing out on life itself? I heard once that life can be like a bag of M&M's. At first you gobble them up a handful at a time but as the bag begins to get empty you start to slow down and enjoy each M&M one at a time knowing that you don't have many left. Now personally I'm not sure this is a great analogy as I usually buy one of those big bags and get sick of the M&M's way before I finish the bag.
I'm sure for many who knew Bobby well, either on the board or in person, it was impossible not to wish you could wave a magic wand and take away his suffering. How many thousands of prayers were sent up for him to be able to be with us longer than he was? What would you have been willing to do to save him if it were possible?
About two and a half years ago my wife and I became friends with a couple named Jeff and Kym who'd just moved to SC from Rhode Island with their young son, Carter...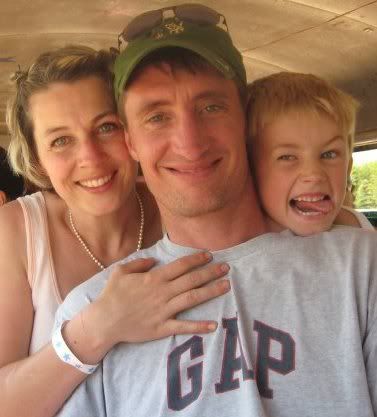 Okay, so at this point it just occurred to me that Rhode Island is called Rhode Island and Rhode Island is not an island. So I went where else but Wikipedia to find some answers and I discovered some very interesting things!
Okay, so they're not all that interesting but I thought I'd share anyway. First, historians aren't exactly sure where we got the name Rhode Island from. Huh? No, it's true. There are a couple of theories about this.
The first states that an early explorer in the 1500's noted that what is currently called Aquidneck island, the largest of several islands in Narragansett Bay, reminded him of the Greek Island of Rhodes. What's odd about this is that historians aren't even sure what Greek island he was talking about. What was this guy smoking? So Rhode Island might have gotten it's name from a guy who apparently wasn't a very informed explorer. So I have this image in my head of two Chevy engineers working on a new design...
"Hey man, this car really reminds me of one of them old Ford Fandango's!"
"Ford whats?"
"Fandango's man! Fandango!"
"Dude, there's no such car."
"Sure there is and that looks just like one of 'em!"
"Umm...you're just stupid. BUT that would be a pretty cool name..."
The second theory suggests that during his expeditions in the 1610's, an explorer by the name of Adrian Block (probably called "blockhead" 470 years before Charlie Brown) passed by what is now known as Aquidneck Island and described it in his notes as and island of reddish appearance. Dutch maps from as early as 1659 call the island "Roode Eylant", or "Red Island". Many believe that the reddish appearance was either from the red foliage of the island or the red clayon portions of the shore.
In any case the mainland portion of the state apparently takes it name from Aquidneck Island off the coast which was officially known as Rhode Island until the mainlanders hijacked the name for themselves and gave the old Rhode Island the new name of Aquidneck. Now in my opinion, naming an island Aquidneck is just stupid. Pretty confusing stuff.
Another very interesting fact is that the official name of the state of Rhode Island is...
"The State of Rhode Island and Providence Plantations" which is the longest official name of any state in the Union. Now at this point you're probably thinking what I'm thinking...
"I thought the official name of a state was just the state's name!"
Not so. Apparently there are some people out there who really love to split hairs when it comes to symantecs. Our own state's official name is NOT "South Carolina" but "The State of South Carolina". Ooooh!
Whatever! Gimme a break. I looked up a few other "official" state names and as near as I can tell the "official" name of most states is just the name of the state preceeded by the words "The State of..." Now according to one source the official name of Texas is "The Republic of Texas" which makes sense when you consider how many Republicans live there.
But wait a second! Let's get back to Rhode Island's official name! "The State of Rhode Island and Providence Plantations". Now this name came from this religious cat named Roger Williams. He'd been run out of Massachusets because he was a bit of a radical and liked to provoke England a lot. He had some nutty ideas that, even though he was a devout Christian, people should have complete freedom of religion. Also he felt that the UK had stolen all this land from the Indians and should have had to buy the land from the Indians instead of just stealing it from them. What a buffoon, right?
So Massachusets basically told him, "Dude, you gotta go. You don't have to go home but your can't stay here!" So he wound up in present day Rhode Island which back then was an unchartered piece of land that he bought from some Native Americans. He called the place "Providence" because he believed it was God's providence (God's will) that brought him there. The word "plantation" was an English term for colony and the state's official name eventually became "The State of Rhode Island and Providence Plantations"
Now here's the interesting part. When you think of "Providence Plantations" what do you naturally think of? Right! Plantations. As in cash crops and slavery. But, as was stated earlier, the term plantations was just another word for colony back then. But some people were concerned that the word "plantations" would confuse people. So, on June 25, 2009, the General Assembly voted to allow the people to decide whether to keep the official state name or drop "Providence Plantations" due to the misperception that the name relates to slavery. The referendum election was held on this subject during the November 2, 2010 elections, and the people overwhelmingly voted (78% to 22%) to keep the original name.
So, it appears that 78% of Rhode Islanders are racists and they're proud of it! And the rest are just guilty white crackers! Well that explains why our friends Jeff and Kym moved from the racist colony of Rhode Island to the great "State of South Carolina". To get away from all those bigots!
No, I'm just joking. Jeff and Kym didn't move to get away from racists. They're as racist as they come and want to spread it!
No no no, ok...I'm obviously joking again. Seriously they are two of the nicest, friendliest people you could imagine meeting and do not see people as one color or another.
Obviously the residents of Rhode Island didn't feel like bowing to political correctness since the origin of the name had nothing to do with slaves in the first place. They just wanted to preserve the historical significance of the state name especially, I suspect, because of the divine origins of the name.
Ok, now enough about geography. I know what most of you are thinking....
How did my wife and I meet Jeff and Kym?!?!
And if your first guess was
http://www.swingingnorthsouthcouples.com
you are 100% correct!
No, what actually happened was that not long after moving to SC one of them posted an ad on craigslist looking for other people who had children close to their son's age because their son just didn't have many friends when they first moved here. Well my wife answered the add and she and Kym had a play date for my son and their son Carter.
That went well and not long after that they planned a day at the park for all of us which totally reminded me of Chris Rock's routine about when wives arrange for their husbands to have play dates with their friends husbands....
http://www.youtube.com/watch?v=s6X0Qqxx3f0
THIS IS THE IMPORTANT PART!
So me and Jeff wound up the first day we met throwing the baseball with our two sons at the park. It was at this first meeting that I learned something about Jeff...
Five years ago, at the age of 33, Jeff had an MRI study done for complaints of headaches, coordination problems, and weakness in his left arm and leg. His wife Kym had taken their then 3 year old son to see the movie "Cars" that night, and awaited a call when Jeff was through with the test. The call she got changed their lives forever....
So began the battle with the brain tumor that was discovered in the right side of Jeff's brain.
Initially, Jeff's tumor was discovered to be an "astrocytoma"- a nasty tumor that had a pension for coming back, which it did twice, in Jeff's case. Jeff would have 2 surgeries over the next year to remove the rapidly-growing, recurring tumor. Jeff underwent radiation treatment daily for 6 weeks. Jeff later found out that the radiation he received was the maximum allowance for his lifetime. Radiation would no longer ever be an option for any future treatment. During one of his surgeries, Jeff suffered a massive seizure on the table and tore a cranial artery. This was not discovered until a day after surgery, when Jeff lay in a coma, unresponsive to anything around him. Decompression surgery was performed as an emergency and he recovered well from this. Each surgery brought an out-of-pocket expense of close to $3000 each, with medications, co payments, and deductibles.
So this is basically one of the things I found out about Jeff and Kym the first time we met them. The surgeries and treatments seemed to have been a success and the cancer as I understood it was behind them now. MRI's showed no evidence of a tumor having returned. I asked him that day if it was the case that his battle with brain cancer had taught him some new appreciation for life.
"No, not really. It didn't really have the kind of effect on me that it does on other people because I already appreciated my life and tried to squeeze as much life into every day as I could. It wasn't as if I got through it and decided to get out and live as a result. I was already doing that every day and loving life. For me, the battle with cancer had just been an interruption to my life rather than any kind of wake up call."
Well a few months after meeting Jeff and Kym we got some bad news...
One day, Jeff suffered a massive seizure while driving Kym to pick up their son at school. This was the first sign that the cancer had returned. An MRI confirmed a new tumor at the original site. Jeff had his next surgery done at Duke Hospital. Again, the cost over the next year was about $3000 out-of-pocket.
It was after that surgery that the news took a bad turn: the former astrocytoma had developed into a glioblastoma multiforme, grade 4 - the most deadliest form of brain cancer, and not survived by many. Somehow, under the close scrutiny of constant MRI studies and doctors appointments, the cancer had come back with a vengeance, catapulting up several classes to become a GBM.
Jeff started on monthly chemotherapy pills and a biological medication delivered via a 2 hour infusion every other week. He did this for a full year. The chemo pill was taken for 5 days every month. By the 3rd day of treatment, Jeff would feel sick. By the 5th day, he could not get off the couch. The next year cost close to $1500 in out-of-pocket expenses.
Amazingly enough, Jeff managed to work every day from his home office, even traveling across the country to meet with clients at their locations. He also ran three marathons. He coached 2 basketball teams, a baseball team, and a soccer team. He continued to provide for his family. He went 15 months without any sign of his cancer returning. He flourished.
In early October, on a routine MRI scan, he was informed that his brain cancer had returned and spread like a blanket of stars in a sky over the cavity of his former tumor site. He was started back on chemo and biological medications.
On Monday, October 24th, Jeff got a call from Duke Hospital. His brain cancer was dividing rapidly. His current medications were no longer working, and there was no use continuing them. His cancer was "too deep" in his brain tissue, so surgery would no longer be an option for him. He could, however, try some other drug therapies involving 3 different drugs. It had some limited success. The doctor sited a patient she had that was still alive. A patient.
So how about that?
Here I was spending all that time with the Bobby Thompson plaque and I don't know folks, I mean Karma can be a bitch but where is it when you need it? Bobby Thompson...I guy I didn't even know when he was alive but which definitely had an effect on me once I got involved with that. And people sent messages of support and thanks but I didn't really do any of that for the purpose of recieving praise or anything. Just felt like something I needed to do. It popped in my head to do it and I felt it would have been wrong to ignore it.
But really I just wanna make some kind of difference in this world. Wanna leave some kind of small legacy. I wanna know that I didn't just phone life in you know? I don't need to be the next Martin Luther King or John Lennon or Bill Gates but I do want to feel that my life has some purpose to it. And almost at the exact moment I feel like I've participated it something great, I get the news that my own friend is dying of cancer.
I don't know. I naively felt that maybe being a part of Bobby's plaque would somehow prevent the darkness from blowing under my own door. The part that really shook me up was getting home from work about two weeks ago and having my wife tell me about what had happened to Jeff the night before...
Jeff was driving with his son in the car at night and realized with horror all of a sudden that he felt himself possibly slipping into a seizure. He quickly pulled over to the shoulder of the road and shut the car off just before blacking out. So there is his 8 yr old son watching his father lose conciousness and have a seizure. But the boy was definitely a soldier about it and kept his head. He got his father's phone and tried calling his mom. Then he tried dialing 911 but for some reason couldn't get the phone to work. He got out of the car and began trying to flag down another driver.
Would you believe several drivers passed right by the boy before someone finally stopped? Jeff eventually recovered and they made it home but it took a lot out of Jeff and definitely shook him up. Of course there were thoughts and speculations about how much worse things could have been if he'd not felt the seizure coming on soon enough. Needless to say he did not and does not drive anymore and had no idea that his condition had progressed so far.
I don't need to tell anyone the helplessness of knowing someone with terminal cancer. He will not even throw out a number. I asked him frankly how long. He didn't say. He just said, "It's not good. It's bad. It's really bad."
So I'm not trying to bring anyone down about this but before I go any further I just thought I'd post some pics of Jeff and his family. It's hard to see these pics and not think about how this situation affects and will affect his son...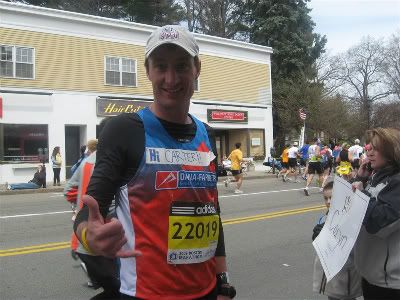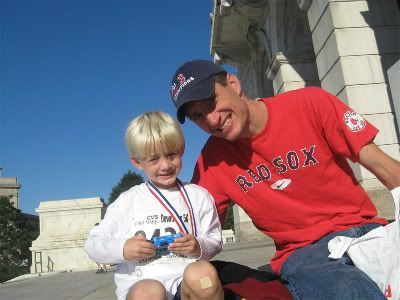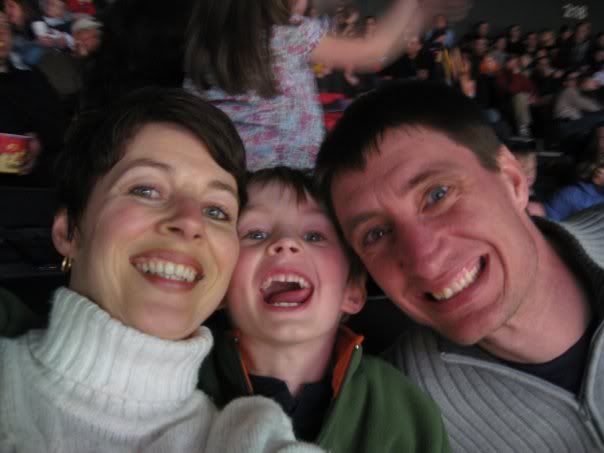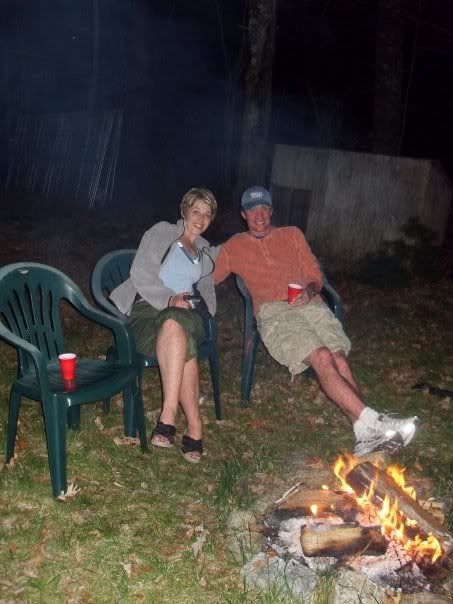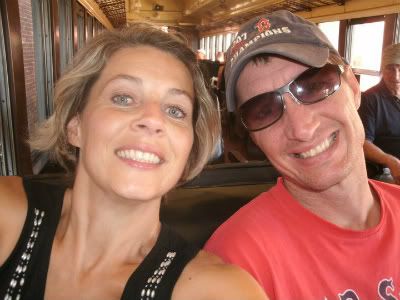 Last edited by
DeCavelier
on Mon Dec 05, 2011 10:19 am, edited 1 time in total.
"Ambition is a dream with a V8 engine."- Elvis Presley
All-American
Posts: 6442
Joined: Mon Feb 22, 2010 5:25 pm
---
Well, I have to admit at this point that I didn't mean to submit this post just yet. I was actually previewing it to get the images sized correctly when I accidentally hit the submit button. But it's actually a good place to stop and let this story soak in. I do have more to say before I wrap this up and that's what I'm currently working on.
"Ambition is a dream with a V8 engine."- Elvis Presley
All-American
Posts: 6442
Joined: Mon Feb 22, 2010 5:25 pm
---
I have to say……… I was moved to tears on this one Bro.
Tell Jeff and his family we will be praying for him. He will be on our pray list at church also.
All-American
Posts: 2471
Joined: Mon Feb 22, 2010 5:22 pm
Location: Lyman
---
As a lot of ya know I ride motorcycles a lot.....I mean A LOT according to my wife...lol. A guy I rode with for years passed away a couple of years ago, tough time for his family and for me to be honest. A heart attack claimed him at 42. His told his wife that he wanted to be cremated while he lay in intensive care in MUSC so that it wouldn't cost the family so much. I asked her for some of his ashes which are now in a little brass container on my bike so my buddy can still ride.
All-American
Posts: 6340
Joined: Mon Feb 22, 2010 5:25 pm
---
Before I go on, I'm gonna go ahead and share more pics of this brave man and his loving family...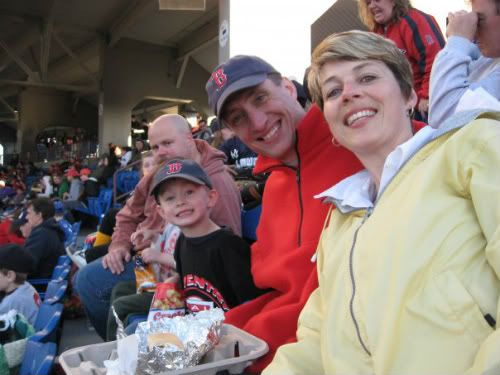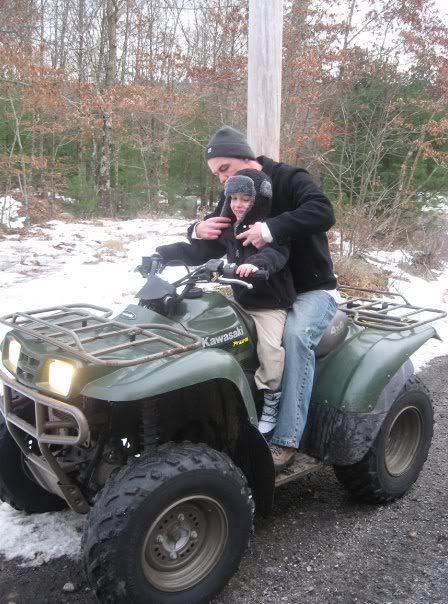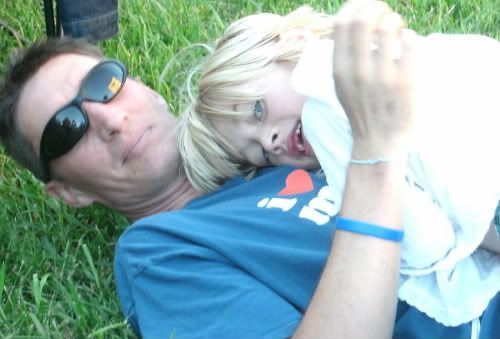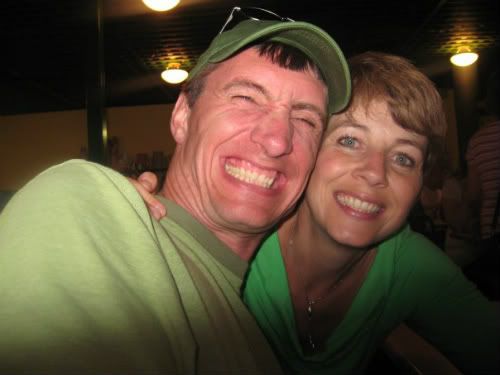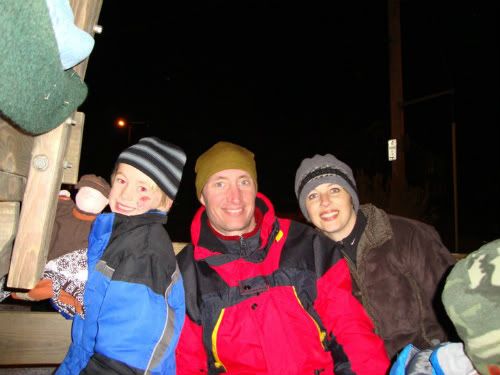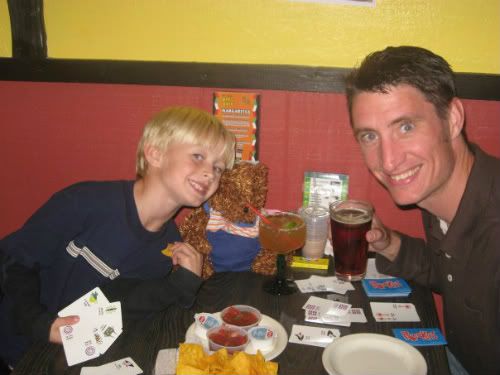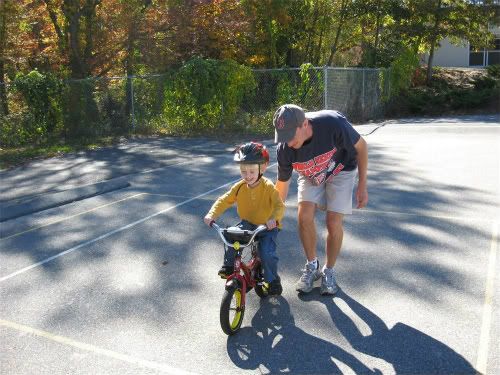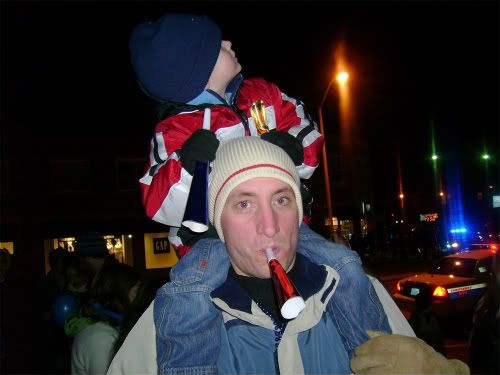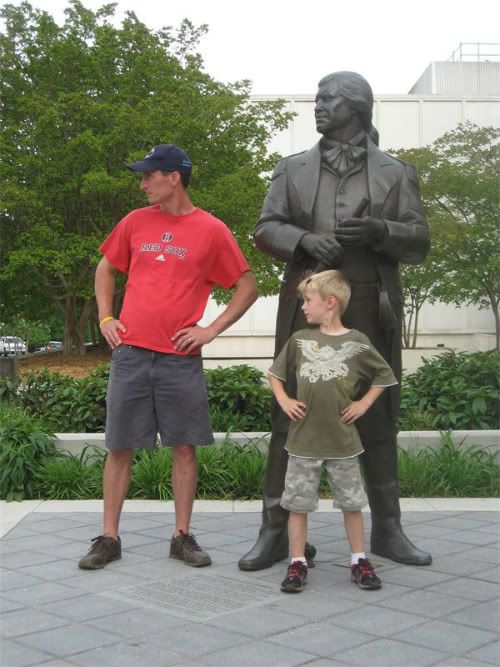 So where do you go from there? You have a wife who loves and supports you and an 8 yr old boy who needs you and the doctors have just told you there's really nothing more they can do.
I'm having a hard time with this. I'm mad because those pictures tell a story of a very loving and happy family who deserves to be together for a long long time. I posted all those pics to really drive home the fact that this family is not one of those families who just phone life in folks. They know what a gift it is and they squeeze every ounce of enjoyment out of it that they can. I wish my own family pics were that inspiring if I'm being honest.
BUT!
This is not a hurry up and wait for the sad ending folks. Apparently this game ain't over yet people. Jeff got a last second field goal to send it in to overtime if you'll excuse the football analogy. From what it was looking like, he'd rather take Summverville's chances to beat Byrnes over his own chances to pull through this somehow. But Jeff is a fighter and not one who is content to kneel the ball and wait for the clock to run out.
He and his wife spent a lot of time researching as much as they could trying to find some other answer to this problem. After joining a website devoted to networking terminal patients with alternative treatments, they came across a man named Stanislaw R. Burzynski.
Now you'll find contradicting information if you google this guy. Wikipedia doesn't particularly flatter him nor do some other sources. And don't expect any compliments from the FDA either. They hate this guy because what he's promising is to do away with chemo, surgery, and radiation, what is also known as "poison, cut, burn". He also owns all the patents on his cancer treament which is supposed to cure cancer by administering non-toxic peptides into the patients which switch on the body's own cancer fighting genes. There are NO side effects to this treatment and many people have come away from his treatment completely cancer free.
Why many people and not all of them? Well the FDA won't let him treat just any patients. To be able to legally be admitted to his trials the FDA requires that patients undergo radiation and chemo first and will then only let them be allowed to be treated by him if the chemo and radiation fails. In other words you literally have to be on your death bed before they will allow Burzynski to try to help you. And guess what...he's completely cured 25% of the patients that came to him with months to live. He has cured patients whose cancer was not responding at all to conventional treatment.
What is very promising about this new approach is that it is not affected by the brain/blood barrier which is what makes traditional treaments such a challenge for brain cancer. The brain will not allow chemicals into it. For that reason Buzynski chooses to focus his research on brain cancer in particular because he is fighting the disease naturally instead of trying to poison the cancer cells.
Now here's the problem. In order to be admitted into treatment at the Burzynski clinic, Jeff has to come up with $18,000 right off the top. Insurance companies will not cover this. He has to pay out of pocket. Once he pays that amount he has to then fork over $7,600 a month for as long as he undergoes treatment.
Now I know what you're thinking. You're thinking the same thing I was thinking. If this guy wants to help people so bad then why is he charging so much money. Why not just give them the medicine for a nominal fee. And if this really is a cure for cancer then why does the FDA think he's a fraud? Well the info that I have says that he has to pay $25,000,000 for every clinical trial he runs. On top of that the FDA is constantly trying to shut him down by hauling him into court every year. The strange thing is that the FDA can't ever prove that he's doing anything wrong or that he is some kind of fraud.
Why would the FDA do that? Aren't they here to protect us? Aren't they here to prolong life? Well I'm not generally given to conspiracy theories but it's really damn hard to ignore some of the things that go on with the FDA. I'm sure you've heard that there's more money in treating cancer than there is in curing it. As I understand it, it is a trillion dollar a year industry. If by some miracle this man has circumvented this lucrative cancer treatment for an actual cure and he holds all the patents for it and it would make the big drug companies' products obsolete, then do you think the drug companies would just stand on the sidelines and cheer him on?
Also something to consider is some of the bills that have been passed which basically link up the drug companies with the FDA via truckloads of money.
Ok, so at this point basically I just really have my fingers crossed and am hoping and praying. It's one thing to hear about this doctor on the news or read an obscur article about him. It's quite another thing to personally know someone who is throwing their lot in with the doctor. Consider this though folks, his own doctors have told him it's the closing act. His only other option is an experimental cocktail of cancer drugs with debilitating side effects that has very little chance of success.
So Jeff decided to try Burzynski. What made up his mind was the fact that at least he would not be sick from the drugs whether they work or not. And his health and comfort for however much life he has left is paramount to him with regards to his relationship with his family.
At this point I have to tell you about a movie called "Burzynski: Cancer is Serious Business"
This movie IS available on netflix instant view. If you can stream netflix then go as soon as you finish reading this and look up Burzynski.
If you do not have netflix, the movie is also on youtube....
http://www.youtube.com/watch?v=TsbNJMufVLA
Come back and click on this link after you finish reading the post.
So the first thing they did was to create a website dedicated to Jeff...
http://www.savingjeff.com
On this website of course is a donation link. This is the part where everyone gets to get a warm, fuzzy feeling! After only about a week and a half of the website being up they'd already raised $20,000!!!!
It's really staggering and overwhelming what happened when they put this website up. His facebook page literally went viral! BTW...here's the link to his facebook page....
https://www.facebook.com/BallewBalls
As you can tell from the URL, Jeff is very irreverant and fun loving. In fact I'm gonna share with you what his favorite facebook past time is...
He calls it his deucing updates. Apparently whenever he's having a bowel movement anywhere but at home, he's inclined to post it on his facebook wall. No, he doesn't take a pic. He just makes posts like..."Deucing at the waffle house." "Deucing at Ingles!" "Deucing at Target."
It's something he's done for years now and it has become something that he's so well known for that a friend of their's from Rhode Island has come up with an inspired way to help raise money...
Emily Hampton:
Hey Facebook Friends and Family,
As many of you know, my dear friend Jeff Ballew is fighting brain cancer and the last resort treatment he is seeking is not covered by insurance. He needs to raise $50,000 to pay for this innovative treatment that could very well save his life.

I am determined to help him win this battle and you can help as well.
My tipsy cupcake company, Whimsicakes, will donate the net proceeds for each dozen of Jeff-inspired cupcakes sold ~ $25 per dozen.

In Jeff's honor, his cake is named The Deuce: luscious made-from-scratch all butter pound cake infused with vanilla vodka and topped with a sinfully delicious Kahlua and Baileys buttercream frosting. Delightfully Decadent!

Please help me help Jeff! And get a little tipsy, too!
Inbox me for details and orders.
Ok, so yes this cupcake is named after a bowel movement but I'm sure you'll agree from the list of ingredients that it tastes like anything but (pardon the pun).
And now the part I'm personally most proud of....
Last spring my son wanted to have his own drink and snack stand at the local neighborhood entrance. He decided not long after that that he wanted to raise money for animals. He advertised this at the stand and raised about $75 after a whole weekend of selling. We took him to the animal shelter and he told the lady what he'd done and handed the money over to her. She gave him a receipt for the donated amount. She also took his photo to put on the cover of their monthly flyer.
Well when Ash heard that Jeff needed money to save his life he immediately insisted on another stand. Him, Carter, and one of Carter's friends put up a stand around the corner from our house and raised over $60 in two days...
That's my boy!!!
My boss who lives on Woodfin Golf course in Boiling Springs has told me that those kids can come set up the stand in his backyard anytime they want and sell there as the cart path goes right through his backyard.
Here's another way people are lending help to Jeff...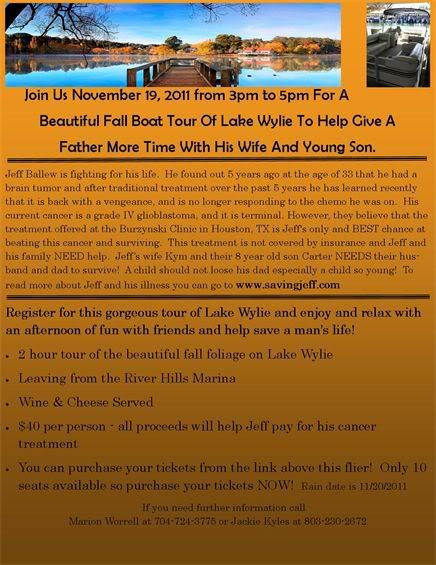 Ok, not inspired enough yet folks? Read this following post from savingjeff.com and try not to get choked up...
"If you have not checked out Jeff's progress yet, do so now! I cannot believe the response. I am overwhelmed and incredibly grateful. Thank you all for your continued love and support. I stopped watching the news 2 years ago because I thought people, by in large, had gone mad, and there was only bad news. My faith in the human spirit and it's ability to rise to the occasion and fight in the face of seemingly impossible odds, has been fully and completely restored. I am invigorated and look forward to being able to give back once Jeff is fully healed and whole again. Thank you all.

Here's another one of many incredible, moving stories.

Ethan is Carter's classmate. They have been in the same class since last year. Carter sees Ethan daily, shares learning space, eats at the same table, occasionally runs in the same recess games together. Ethan and his mom took the initiative to read Jeff's story. They read each page of this site. Ethan even commented on a post (I saw that one, buddy!) Then they talked, and Ethan, a third grader, made a plan. His plan was to help Carter's dad. As the plan takes shape, he has managed to get the teacher involved, the entire third grade boys class, the entire school, and even a matching gift from the principal. Oh, and he cracked open his piggy bank and between he and his grandma, donated $50, which he handed to Jeff himself at school today.

I believe there should be a mandatory United Nations Alternate Council formed, and composed completely of children, just like Ethan and Colin, and Carter. And all decisions about world policy, global economics, and humanatarian efforts should have to pass this youth council. In a childs eye, there is only what is right and what is wrong. There are no barriers or burdens. And anything is possible. How utterly refreshing and inspiring to me."
Also their son goes to Spartanburg Charter School and the school faculty is meeting to discuss a fundraising event for Carter's father. The musical directors and music teachers apparently have a band which will perform at this event. One member of the faculty is friends with Edwin McCain and has said that she will ask him if it's possible for him to come and perform a song or two at the event. I myself would like to get my friends together to perform. Maybe I'll even get my old band back together for a night. I'd also like to ask if Dfactor26 is interested in making a road trip and performing at this event or maybe just a local show to raise money for Jeff.
This school event would be a great opportunity for all posters within driving distance to have a get together for a good cause.
On Thursday Nov 10th, I checked my facebook while at work because I had known that Jeff was supposed to be leaving for Houston sometime that week. Well on his wall was this post...
"Deucing at Burzynski!"
I got home and checked his website and saw this post...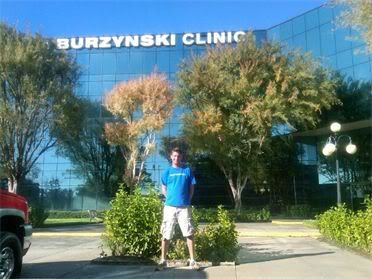 WE MADE IT!!

Today, 11/10/11, Jeff attended the Burzynski Clinic, and had the absolute pleasure of meeting Dr. Burzynski and his team. The clinic was simple, clean, comfy. The staff were friendly, professional and streamlined in their approach at getting you, the patient and family, in to the swing of things at the clinic. The financial talks were tight and exactly what we expected. I must say, that having had the tremendous response we have had in fundraising, put our minds at ease, just knowing that we had what we needed to start care. I cannot imagine walking in the clinic, having to contemplate the tremendous fight for your life that you have ahead of you, and having to figure out how you will raise the money just to start. Thank you all for taking this terrible obstacle out of Jeff's way. We had a few gliches (forgot the cd with the recent MRI at home, encountered problems with our debit card which has limits on single-day spending, and discovered that the hotel we booked is 45 miles away from the clinic on the opposite side of Houston!) But all of that was surmountable. Driving here took 15.5 hours, but that was fine. We had plenty of time to talk, think, plan, and hold hands (and drink LOTS of caffeine). Driving in Houston is the most aggressive, defensive challenge I have ever had the experience of driving in. Houston, NYC has NOTHING on you! And the fact that the highways stack on top of each other, and one wrong beltway means up to 45 miles out of the way, really adds a bit of fun to the whole adventure! We got to our appointment 15 minutes late, but the Clinic was very accommodating. At this point, we still don't know which treatment route Jeff will go. The doctors will look at is entire profile: past surgeries, treaments, responses, and the genetic markers that Jeff has in his blood and tumor tissue. From this, he will either 1: go on a series of oral drugs already approved by the FDA but used for other types of cancers.He would also go on an oral form of antineoplastons. The way in which these drugs are selected are by Jeff's gene profile. This is innovative in it's approach to treatment. Drugs currently used for cancer treatments are linked to specific gene types, found in the tumors and blood of the patient. Yet drugs are currently prescribed by the type of cancer a patient has, and not by the gene type. So if you have prostate cancer, for example, you may be put on drug A, as lots of prostate cancer patients are also put on drug type A because that is what has been tested through FDA trials. However, all those patients on drug A for prostate cancer have different genetic makeups. If they are treated according to their genetic profile, than only some of those on drug type A will actually have the gene markers already shown to be responsive to drug type A, and therefore, will benefit most from the drug, while others, lacking the gene that will respond to the drug type A, will not respond. Sounds basic to me, but unbelievably, doctors don't practice this way. They have the tools (simple blood tests) and actually check out some of the genetic markers when biopsying the tumor tissue during surgery! In Jeff's case, they tested 6 different gene markers during his 2010 surgery. This is the way of the future for treating cancer. And it can be done RIGHT NOW for cancer patients and would greatly reduce trials on drugs that are not genetically engineered for the patient who is taking them.
2: Jeff may get put right on antineoplastons exclusively. This involves a port cath and pump. This type of treatment is given, again, based on gene type and based on what is the BEST choice for that patient.

The team of doctors makes this decision for Jeff, and currently, are leaning towards gene-specific tarted therapy. We are so excited about the prospects, and the team has talked about Jeff having a response as quickly as only several weeks!

Lastly, Jeff's tumor is slightly more complicated than the average (no such thing) brain tumor, as it is a complicated mix of two types of cancer. And his previous treatment was great for one type of that mix, but not for the other. Maybe this explains why there was some response, then failed to keep the cancer from returning.

We are here, and we are hopeful. It feels so good to have a medical team that is positive, optimistic, and has a theory and approach that MAKES SENSE!

More to come as we find out more....
Hugs to all,
Kym
As I type this Kym is driving back from Houston. Jeff has to stay for another week and apparently is keeping Carter with him while Kym comes back to take care of some things. Jeff will be able to come back home and administer his own treatments while at home. Jeff had said he would go to the Gaffney/Dorman game a little more than a week ago but it's looking like he will of course still be in Houston. I'm hoping his schedule might allow him though to go with me to the State Championship game. I can gaurantee that it's more likely that he'll be there than that Dorman will!
That's about all for now folks. I will tell you that Jeff and Kym and Carter live in Boiling Springs so that officially makes them Bulldogs with honorary Cavalier status.
I've already been PM'd since posting the first part from people asking what they can do to help. One fan asked about contributing to Carter's Christmas. Well at this point it should be obvious how people can help. There will be no thread tracking any donations on this one. If you want to give, then go to savingjeff.com. If you can't, no one will know. But if you can't give then please at least take the time to post on savingjeff.com and offer encouragement and support.
I will ask Kym and Jeff about creating accounts on PFT because it would cool to have him be part of the community if he'd have it that way. Who knows? Wouldn't it be great to have Jeff posting on PFT 10 years from now when Carter is going to BSHS?
Thanks for reading! I will try to keep you updated. There is more to read on savingjeff.com so please go there and read through all the sections. Send this info to all your friends on facebook. And please watch the Burzynski movie.
Thanks, love to you all!
DeCav
"Ambition is a dream with a V8 engine."- Elvis Presley
All-American
Posts: 6442
Joined: Mon Feb 22, 2010 5:25 pm
---
All-American
Posts: 2356
Joined: Thu Sep 16, 2010 10:57 pm
Location: South Florence
---
Bahahaha!
Well sometimes I'll throw an airball.
For the record that was all cut and pasted from a site I happened across. I certainly would never have gathered all that myself.
Kym is always bragging to Jeff about how smart I am. So it was kind of an inside thing to post a bunch of stuff about the state they're from.
I could've been worse...I could have had Sparty write it.
Peace!
"Ambition is a dream with a V8 engine."- Elvis Presley
All-American
Posts: 6442
Joined: Mon Feb 22, 2010 5:25 pm
---
DeCav...you are an amazing person for posting this story. You had me in tears throughout it. Something like this makes us all realize the importance of keeping our priorities straight in life. Thank you again and thoughts and prayers will continuely be with Jeff and his family!!!
Freshman
Posts: 152
Joined: Tue Oct 25, 2011 10:47 am
---
Great but sorta sad post. You are a great friend to Jeff for posting this. I am proud to call you mine also.
It's better if you don't understand............
All-American
Posts: 3952
Joined: Fri Feb 26, 2010 9:08 pm
Location: Southside of Gaffney
---
If you haven't watched the video you should. Takes about 2 hours but wow. If this don't piss you off about cancer and this guys research and our government nothing will. Every american should watch this and be totally outraged by it. Great info. I have passed this along to lots of people today. Will have my church praying for your friend. Keep us updated. Once again if you haven't watched the video it is well worth your time.
JV
Posts: 387
Joined: Sat Sep 10, 2011 8:58 pm
---
---
Who is online
Users browsing this forum: No registered users and 3 guests