Wow, tonight snuck up on me. 2 years ago tonight my friend passed away peacefully in his home. Thankfully his wife posted today reminding those who loved him of the significance of this day.
I truly miss you friend! Thank you for a good cry tonight!
Posted January 31, 2012:
This Tuesday morning 5:00 am January 31, 2012 my friend Jeff Ballew passed away peacefully in his home surrounded by his friends and family. His 5 year fight with brain cancer is over but the love that he leaves behind will be eternal.
On my list of life's regrets I can add the fact that the last time I'd seen Jeff conscious was the night we'd watched the BCS championship weeks ago at his house. Talk about woulda, coulda, shoulda. I know now the opportunities that I missed in the last couple of weeks to be able to spend a little more time with him. As we grow older a week can go by in the blink of an eye and though I knew Jeff was not doing well weeks ago I just didn't realize how few blinks there were left.
When the game was over that night I got up and said goodnight to Jeff. He stood up and walked over and put out his hand as he'd done a hundred times when saying goodbye. But that night was different and I wasn't really prepared for it. He's always had a strong, firm handshake but that night weeks ago he held my hand a few seconds longer than usual, long enough for me to pause and look up in his face. The look on his face caused me to pause a few seconds longer. Don't know how to describe it other than to say that the look on his face was very defined and final.
Usually Jeff would shake your hand and say, "See ya dude!", and make you feel like he was already anticipating the next time we'd hang out. But that night, his handshake and the look in his eyes said, "If we don't see each other again this side of Heaven..."
Even then I'd convinced myself that Jeff was simply in the "darkest before the dawn" phase and would somehow pull through.
Saturday afternoon my family and I were on our way to Jeff's house to visit with him and his family. We were supposed to be helping Carter build a skate ramp in addition to spending time with Jeff. Stopping at the grocery store on the way, my wife called ahead and found out that Jeff had had to be taken to the hospital the previous night and was in the ICU. At that point we knew just how imminent things really were.
Last night I saw Jeff for the last time. He'd been brought home from the hospital yesterday at 5 pm after the doctors had done all they could. We spent time with Jeff's mother, Jeff's wife and son. His wife's brother and Jeff's best friend from childhood who flew down from up north and has been by Jeff's side for the last few days. We cried, we hugged, we sat in silence. And yes we laughed as we sat around his bed while he slept telling and sharing stories about him. And though he was in a deep and peaceful sleep for the entire 3 hours that I spent with him and his family, I will cherish that night for the rest of my life.
Jeff's life ended more than half a century sooner than it should have. But when my time comes I cannot think of any other way that I'd want to leave this world than surrounded by my friends, neighbors, and family in my own home.
Many thanks to Kym and Carter for being so strong and so brave. All night long, when she wasn't by Jeff's side, she was walking through their house to each of the guests asking if they were Ok. As difficult as Jeff's passing is for all of us, I can't express how infinite his wife's contribution has been towards easing the suffering of those around her.
Though the mighty Oak has fallen he has left a beautiful and fruitful forest that has flourished under his canopy. And like the lovely greenery that lives underneath a beautiful tree, the sunlight that touches every soul in Jeff's light was filtered down through his leaves...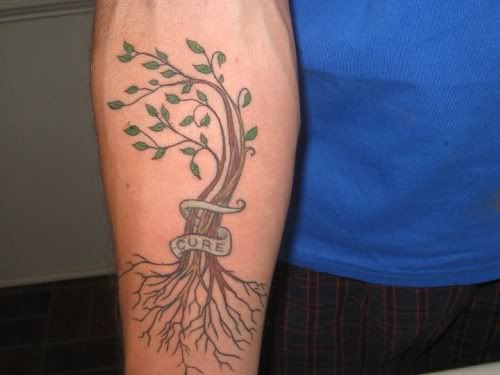 You will be missed Jeff.
Last edited by
DeCavelier
on Thu Jan 30, 2014 10:04 pm, edited 1 time in total.
"Ambition is a dream with a V8 engine."- Elvis Presley
All-American
Posts: 6442
Joined: Mon Feb 22, 2010 5:25 pm
---
Tear let and prayer sent. Sorry to hear this, I know Jeff meant a lot to you bro. Sometimes it's very hard to understand God's plan. Stand strong for Kym and Carter my friend.
It's better if you don't understand............
All-American
Posts: 3952
Joined: Fri Feb 26, 2010 9:08 pm
Location: Southside of Gaffney
---
Thank you Mike. I will post your message and any other messages about Jeff on his facebook wall. As you can imagine, it is filling up this morning...
http://www.facebook.com/BallewBalls
"Ambition is a dream with a V8 engine."- Elvis Presley
All-American
Posts: 6442
Joined: Mon Feb 22, 2010 5:25 pm
---
Im deeply sadden by your loss, prayers have been sent for you & Jeffs family. I cant stand stories like this but as we all know this is simply a part of life, make the most of each & every day.
Heisman
Posts: 12826
Joined: Mon Feb 22, 2010 5:21 pm
---
Jeff left us and this world Monday morning, January 31, at 5:30 am. Jeff left this world as he lived in it: surrounded by friends, family, and utter love and respect. His parting was quiet, peaceful, restful. He is missed and loved beyond words, but as we told Jeff in the days, hours, and moments before his death, his work was done here, his family and friends were going to be ok, and he had no worries to carry anymore. We told him to let go and be at peace with his departing, that he would be welcomed by so many in the next place he traveled to, and that we all would be there with him one day.
His wife has posted the following poem on savingjeff.com...
I am standing upon the seashore. A ship at my side spreads her white sails to the morning breeze and starts for the blue ocean. She is an object of beauty and strength. I stand and watch her until at length she hangs like a speck of white cloud just where the sea and sky come to mingle with each other.
Then someone at my side says: "There, she is gone!"
"Gone where?"
Gone from my sight. That is all. She is jut as large in mast and hull and spar as she was when she left my side and she is just as able to bear the load of living freight to her destined port.
Her diminished size is in me, not in her. And just at the moment when someone at my side says: "There, she is gone!" There are other eyes watching her coming, and other voices ready to take up the glad shout: "Here she comes!"
And that is dying.
- Henry Van Dyke
"Ambition is a dream with a V8 engine."- Elvis Presley
All-American
Posts: 6442
Joined: Mon Feb 22, 2010 5:25 pm
---
Prayers for a friend,his family and for you.
Freshman
Posts: 235
Joined: Mon Feb 22, 2010 5:29 pm
---
I am speechless to say the least. Just thoughts and prayers for his family and friends he left behind. But He's in Heaven and wouldn't want to come back to this world of struggles and sickness. RIP Jeff!!!!!!
Joey Davis Gaffney, SC
Varsity
Posts: 555
Joined: Sat Feb 27, 2010 1:36 am
---
I'm so saddened to read this. My thoughts are with his family and with you my friend.
All-American
Posts: 2356
Joined: Thu Sep 16, 2010 10:57 pm
Location: South Florence
---
Praying for your friend and his beautiful family, I will also throw a prayer in for you too my Great Friend !!!!!! I am happy to have a friend like you !!!! The Best kind of friend !!!!!
OFTEN IMULATED....NEVER DUPLICATED.....ALWAYS CONSTIPATED......THE GREAT DEBATER......SLICKER'S #1 TATER......THE ONE THE ONLY.....THE GOOPINGGATOR !!!!!!!!
All-American
Posts: 2690
Joined: Sun May 16, 2010 12:51 pm
---
59, Ruben, Mike, Joey, and Chris...Thank you so much. I'm posting your comments on Jeff's facebook page today. As you can imagine, Jeff's family wants the message to go far and wide that the world just lost another great man!

I'm so honored and grateful to enjoy the fellowship that I have with all of you fine folks and I appreciate you allowing me to grieve a bit on the board.
"Ambition is a dream with a V8 engine."- Elvis Presley
All-American
Posts: 6442
Joined: Mon Feb 22, 2010 5:25 pm
---
---
Who is online
Users browsing this forum: No registered users and 2 guests