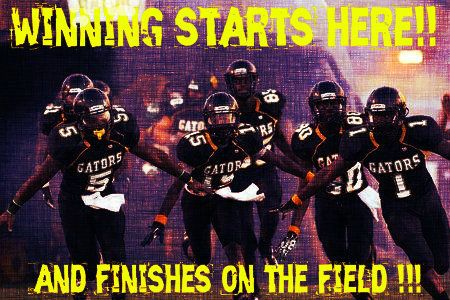 38 Game win streak/5years #1 seed /Region Champs 4 in a Row- 70-8 since 2009
All-American
Posts: 2793
Joined: Sat Aug 27, 2011 2:05 pm
---
GoBigGreen, I saw where you commented that the show kept dropping out. Yeah I had the same problem and I wasn't even listening to the live broadcast but what's archived for today's broadcast. Maybe heard about 50% of the show because the audio kept dropping out. I believe it is due to the signal uploading from GF's machine to the server while they are on the air.
Shame because I imagine that Mike, JC, and Goop are the only ones who heard the whole show.
Obviously a more stable connection would fix it. In lieu of that I'd suggest GF have a separate recording device to capture the shows as a backup that he could then repost either to Spreaker or youtube even. He could just post the audio to youtube with a Gator graphic for the screen. Could actually do a video of the show but I'm not sure the youtube servers could handle the beautiful magnificence of those 3 sons-a-b*tches.
All-American
Posts: 4867
Joined: Mon Feb 22, 2010 5:25 pm
---
Might need to get Mikey and CSB to post a test clip to youtube. If their pretty faces don't crash youtube, no one will.
All-American
Posts: 4867
Joined: Mon Feb 22, 2010 5:25 pm
---
Dropped out on me too.i thought it was my router .
All-American
Posts: 5722
Joined: Mon Feb 22, 2010 5:30 pm
---
Nah, I believe it was uploaded that way. The dropouts are in the recorded archives of the show.
All-American
Posts: 4867
Joined: Mon Feb 22, 2010 5:25 pm
---
WENT BY THE CREEK STATION, LOOKS SET UP RIGHT????? MUST BE THE DJS
Attachments

RADIOSTATION.JPG (21.66 KiB) Viewed 710 times
569 STAGS GAMES AND COUNTING-
51 YEARS -354 WINS AND 215 LOSSES
"Beautiful young people are accidents of nature, but beautiful old people are works of art." - Eleanor Roosevelt, diplomat

http://WWW.BERKELEYSTAGSFOOTBALL.COM
Heisman
Posts: 22357
Joined: Mon Feb 22, 2010 5:23 pm
---
yeah had all kinda AT&T PROBLEMS today but i shall have it corrected ,for basketball season is a coming and gotta rep them b-ballers after the season for football ends.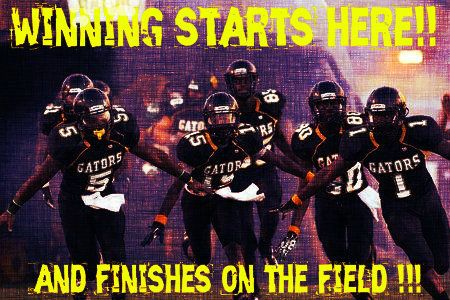 38 Game win streak/5years #1 seed /Region Champs 4 in a Row- 70-8 since 2009
All-American
Posts: 2793
Joined: Sat Aug 27, 2011 2:05 pm
---
---
Who is online
Users browsing this forum: Google [Bot] and 11 guests