DOODLES DOODLES 2018 PRE-SEASON STANDINGS
By: Gerald Doolittle Year 52

POSITION SCHOOL RATE CLASS 17 RECORD
1 Fort Dorchester 326.9 5A 13-1
2 Dutch Fork 317.8 5A 13-1
3 Conway 314.2 5A 10-2
4 T.L. Hanna 307.3 5A 11-1
5 South Pointe 305.1 4A 15-0
6 Dillon 301.7 3A 15-0
7 Spring Valley 297.5 5A 11-2
8 Gaffney 295.4 5A 9-5
9 Dorman 294.7 5A 12-3
10 Berkeley 294.4 5A 12-2
11 Hillcrest 293.1 5A 10-3
12 Sumter 292.1 5A 9-3
13 Greenwood 289.6 5A 9-3
14 Greer 286.9 4A 12-2
15 Cane Bay 286.5 5A 9-3
16 James F. Byrnes 285.5 5A 7-4
17 Greenville 284.2 4A 11-2
18 Mauldin 284.1 5A 7-5
19 Summerville 283.8 5A 9-3
20 Chapin 283.6 5A 7-4
21 Northwestern 281.4 5A 7-5
22 Spartanburg 279.2 5A 6-6
23 Eastside 279.2 4A 11-2
24 Boiling Springs 278.8 5A 6-4
25 Lexington 278.1 5A 7-4
26 Hartsville 277.7 4A 13-2
27 West Ashley 276.7 5A 5-5
28 South Aiken 276.7 4A 9-3
29 Westside 275.6 5A 6-5
30 North Augusta 275.5 4A 10-1
31 Carolina Forest 275.4 5A 6-6
32 Ashley Ridge 275.1 5A 7-4
33 Wando 275.1 5A 4-7
34 North Myrtle Beach 274.9 4A 12-1
35 Lugoff-Elgin 273.1 5A 7-5
36 Easley 272.4 5A 5-6
37 Irmo 272.3 5A 6-5
38 West Florence 271.7 5A 5-7
39 Fort Mill 270.9 5A 4-7
40 Socastee 270.7 5A 5-6
41 Walhalla 270.6 4A 8-3
42 Palmetto 268.1 4A 9-4
43 White Knoll 267.8 5A 5-6
44 Clover 267.7 5A 3-7
45 Chapman 267.6 3A 14-1
46 York 266.3 4A 9-3
47 Wade Hampton (G) 265.6 5A 3-7
48 Brookland Cayce 265.1 4A 9-5
49 Nation Ford 264.9 5A 5-6
50 River Bluff 263.7 5A 2-8
51 Myrtle Beach 263.5 5A 7-5
52 Rock Hill 263.4 5A 4-7
53 Blythewood 263.1 5A 3-7
54 Belton-Honea Path 260.8 4A 9-3
55 Woodmont 260.3 5A 2-9
56 Laurens 260.2 5A 3-8
57 South Florence 260.1 5A 1-9
58 Goose Creek 259.7 5A 2-7
59 Beaufort 259.1 4A 7-3
60 Ridge View 257.3 4A 7-4
61 R.B. Stall 256.1 5A 2-7
62 St. James 255.8 5A 2-8
63 Riverside 255.7 5A 1-9
64 Dreher 254.9 4A 7-4
65 Hilton Head 253.9 4A 4-5
66 Crestwood 253.7 4A 6-6
67 Gilbert 252.7 3A 12-1
68 Bluffton 252.4 4A 7-4
69 James Island 251.7 5A 1-9
70 Wilson 251.6 4A 6-5
71 Lower Richland 250.8 4A 7-6
72 Cheraw 248.5 3A 9-4
73 Wren 248.1 4A 6-5
74 Chester 246.3 3A 9-3
75 Stratford 246.1 5A 3-8
76 Colleton County 245.5 4A 4-7
77 Orangeburg-Wilkinson 245.4 4A 3-8
78 Newberry 243.7 3A 10-2
79 Lakewood 241.3 4A 2-8
80 J.L. Mann 240.9 5A 2-8
81 Marlboro County 239.9 4A 3-7
82 Seneca 239.6 3A 8-4
83 Lancaster 239.4 4A 3-7
84 Fairfield Central 238.7 3A 9-4
85 Emerald 238.4 3A 10-4
86 Airport 237.8 4A 3-8
87 Pickens 236.3 4A 2-8
88 Westwood 236.1 4A 6-6
89 Berea 235.3 4A 2-9
90 Pendleton 234.4 3A 7-4
91 Southside Christian 233.7 2A 10-2
92 Daniel 233.6 4A 2-9
93 Abbeville 232.1 2A 14-1
94 Strom Thurmond 231.5 3A 6-5
95 A. C. Flora 231.1 4A 0-10
96 Georgetown 231.1 3A 6-6
97 Bishop England 230.8 3A 7-4
98 Bamberg-Ehrhardt 230.1 2A 13-2
99 Carvers Bay 230.1 2A 11-2
100 Gettys Broome 229.8 3A 8-4
101 Midland Valley 228.8 4A 2-9
102 Richland Northeast 228.5 4A 3-7
103 Liberty 228.4 3A 5-6
104 Aynor 228.2 3A 6-5
105 Manning 228.1 3A 7-4
106 Wade Hampton (H) 227.9 3A 7-5
107 Powdersville 227.4 3A 6-5
108 Darlington 227.3 4A 2-9
109 Aiken 225.7 4A 0-10
110 Hanahan 225.4 3A 4-7
111 Travelers Rest 225.3 4A 1-9
112 Saluda 225.1 2A 12-2
113 Lamar 224.2 1A 14-0
114 Barnwell 223.7 2A 12-2
115 May River 223.6 3A 2-8
116 Lewisville 223.3 2A 9-4
117 Blue Ridge 220.8 4A 3-8
118 Lee Central 220.1 2A 11-2
119 Oceanside Collegiate 217.9 2A 7-3
120 Andrews 217.4 2A 9-3
121 Indianland 216.6 3A 2-9
122 Southside 216.4 3A 5-6
123 Chesterfield 216.4 2A 9-3
124 Hemingway 216.3 1A 11-1
125 Crescent 216.2 3A 4-7
126 Clinton 215.3 3A 4-7
127 Battery Creek 215.1 3A 4-6
128 Swansea 214.9 3A 4-7
129 Camden 214.8 3A 3-8
130 Timberland 214.3 2A 9-4
131 Chesnee 213.6 3A 5-6
132 Woodland 213.1 2A 6-5
133 Ridgeland-Hardeeville 212.9 3A 3-6
134 Loris 212.8 3A 4-7
135 Mid Carolina 212.4 3A 1-9
136 Gray Collegiate 211.8 2A '7-4
137 Edisto 211.6 3A 3-7
138 Union County 210.8 3A 2-9
139 Lake City 209.1 3A 3-7
140 Batesburg-Leesville 209.1 2A 7-6
141 Academic Magnet 207.3 3A 3-7
142 Woodruff 207.2 3A 2-8
143 Central 206.6 2A 6-5
144 Marion 204.9 3A 1-9
145 Whale Branch 204.8 2A 6-5
146 Hannah-Pamplico 203.8 2A 6-6
147 W.J. Keenan 202.8 3A 2-9
148 Pelion 202.2 3A 3-7
149 Latta 202.1 2A 7-5
150 Silver Bluff 200.5 2A 5-6
151 Blacksburg 200.2 2A 6-6
152 Mullins 199.8 2A 6-5
153 Fox Creek 199.4 2A 6-5
154 North Charleston 198.2 2A 5-5
155 Columbia 197.8 2A 3-7
156 Williston-Elko 195.8 1A 9-2
157 Lake Marion 195.4 3A 0-9
158 Andrew Jackson 195.1 2A 3-7
159 Buford 194.5 2A 7-4
160 Waccamaw 194.4 3A 0-10
161 Baptist Hill 193.9 1A 10-2
162 Christ Church 193.4 2A 6-5
163 Ridge Spring-Monetta 192.8 1A 9-4
164 Dixie 192.3 1A 8-4
165 Lake View 192.1 1A 9-3
166 Cross 190.6 1A 6-4
167 St. Joseph 189.2 2A 4-7
168 East Clarendon 188.1 2A 2-9
169 Timmonsville 188.1 1A 7-5
170 Ninety-Six 186.1 2A 4-8
171 Kingstree 185.7 2A 2-8
172 North Central 185.5 2A 2-8
173 Green Sea-Floyds 185.4 1A 6-6
174 Wagener-Salley 184.9 1A 8-3
175 C.E. Murray 184.1 1A 9-3
176 West-Oak 183.1 3A 0-10
177 Eau Claire 182.9 2A 1-9
178 St. Johns 182.1 1A 6-5
179 Landrum 181.2 2A 1-9
180 Johnsonville 181.1 2A 3-7
181 McCormick 178.7 2A 6-5
182 Carolina 177.6 3A 0-10
183 Bethune-Bowman 176.1 1A 6-5
184 Hunter-Kinard-Tyler 175.2 1A 5-7
185 C.A. Johnson 175.1 2A 1-9
186 Allendale-Fairfax 173.5 2A 1-9
187 Burke 172.1 2A 1-9
188 Scotts Branch 171.2 1A 5-6
189 Blackville-Hilda 170.7 1A 4-7
190 Calhoun County 170.4 2A 2-9
191 Branchville 168.1 1A 4-6
192 Charleston Math & SC. 160.7 1A 1-6
193 Whitmire 158.5 1A 4-7
194 Military Magnet 157.2 1A 2-8
195 Ware Shoals 155.3 1A 2-8
196 McBee 155.2 1A 2-8
197 Estill 152.1 1A 1-8
198 Garrett 151.2 2A 3-7
199 Phillip Simmons 150.1 2A NEW
200 Denmark-Olar 149.2 1A 2-9
201 Calhoun Falls 146.5 1A 0-9
202 Great Falls 139.8 1A 0-9
203 North 137.3 1A 0-10
204 Creek Bridge 136.7 1A 0-10

SOUTH CAROLINA INDEPENDENT SCHOOLS
11-MAN
POSITION SCHOOL RATE CLASS 17 RECORD
1 First Baptist 198.7 3A 11-1
2 Hammond 189.5 3A 12-0
3 Dillon Christian 178.6 1A 11-2
4 Trinity-Byrnes 177.1 2A 12-3
5 Thomas Heyward 169.6 1A 9-3
6 Ben Lippen 167.6 3A 8-3
7 Laurence Manning 166.9 3A 10-3
8 Robert E. Lee 161.1 2A 10-3
9 Pee Dee 158.9 1A 8-5
10 Dorchester 154.5 1A 6-4
11 Northside Christian 153.8 1A 7-5
12 Porter-Gaud 152.1 3A 6-6
13 Hilton Head Christian 151.6 2A 5-5
14 Christian Academy 150.8 1A 6-4
15 Wilson Hall 150.3 3A 5-6
16 Orangeburg Prep 147.4 2A 6-4
17 John Paul ll 147.1 2A 6-5
18 Carolina Academy 146.8 1A 5-6
19 Greenwood Christian 146.1 2A 5-5
20 Pinewood Prep 143.2 3A 5-6
21 Florence Christian 141.1 2A 5-8
22 Spartanburg Christian 140.5 1A 4-7
23 Colleton Prep 139.6 1A 4-7
24 Augusta Christian 139.2 3A 2-8
25 Thomas Sumter 136.9 1A 2-8
26 Cardinal Newman 133.1 3A 3-7
27 Heathwood Hall 130.4 3A 1-9
28 Williamsburg 127.9 2A 0-11
29 Northwood 121.8 2A 2-8
30 Bethesda 120.8 2A 2-9
31 Oakbrook Prep 120.7 2A 1-8
32 The Kings 114.1 1A 4-5
33 Hilton Head Prep 113.4 2A 1-9

8-MAN
1 Wardlaw Academy 192.6 8M 13-0
2 Andrew Jackson Ac. 147.7 8M 11-0
3 Jefferson Davis 144.9 8M 9-4
4 Clarendon Hall 137.3 8M 7-5
5 Richard Winn 134.4 8M 7-4
6 Patrick Henry 132.1 8M 9-3
7 Palmetto Christian 126.5 8M 0-10
8 Faith/Ridge Christian 123.7 8M 3-7
9 Cathedral 123.1 8M 5-5
10 Beaufort Academy 119.5 8M 5-6
11 St. Johns Christian 118.3 8M 4-6
12 W.W. King 108.1 8M 4-8
13 Holly Hill 107.3 8M 3-8
14 Calhoun Academy 106.1 8M 1-9
15 Laurens Academy 96.6 8M 1-8
16 Newberry/Cambridge 96.1 8M 0-8
Freshman
Posts: 158
Joined: Mon Feb 22, 2010 5:26 pm
---
What a damn joke! Over half those teams ahead of A-Town couldn't tote their jock strap on their best day. lol
9 state championships ('71, '81, '91, '96, '10, '11, '15, '16, '17)
and counting...
formerly known as the #1 Stunna (incognito)
All-American
Posts: 2777
Joined: Tue Apr 06, 2010 5:04 pm
Location: A-Town
---
150 Silver Bluff 200.5 2A 5-6
With the coaching change I believe this will prove to be wrong. Unless you were here you can't imagine how bad Able was for the program. You can already see the turn around in the kids and fans attitude.
Go Bluff Dogs and Clemson Tigers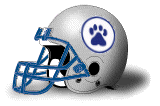 All-American
Posts: 1672
Joined: Mon Feb 22, 2010 5:19 pm
---
Abbeville at #93 is laughable. I know there's a formula that gives the Power Index, but it's wayyy off. This year's Abbeville team is probably better than the last 3 years, in which they've won 3 consecutive state championships, and beaten a ton of teams (some are 2-9, 3-8, 4-8) that are ranked ahead of them.
Freshman
Posts: 49
Joined: Fri Aug 22, 2014 2:21 pm
---
Lol this has to be a joke. Abbeville is as good if not better than the last three years. Not sure how this is computed but I think there could be a problem with the formula.
Freshman
Posts: 7
Joined: Mon Feb 22, 2010 5:26 pm
---
Benedict College - here we come, AGAIN!!!
9 state championships ('71, '81, '91, '96, '10, '11, '15, '16, '17)
and counting...
formerly known as the #1 Stunna (incognito)
All-American
Posts: 2777
Joined: Tue Apr 06, 2010 5:04 pm
Location: A-Town
---
This is what it would look like with just the 2A teams.

1. Southside Christian 233.7 2A 10-2
2. Abbeville 232.1 2A 14-1
3. Bamberg-Ehrhardt 230.1 2A 13-2
4. Carvers Bay 230.1 2A 11-2
5. Saluda 225.1 2A 12-2
6. Barnwell 223.7 2A 12-2
7. Lewisville 223.3 2A 9-4
8. Lee Central 220.1 2A 11-2
9. Oceanside Collegiate 217.9 2A 7-3
10. Andrews 217.4 2A 9-3
11. Chesterfield 216.4 2A 9-3
12. Timberland 214.3 2A 9-4
13. Woodland 213.1 2A 6-5
14. Gray Collegiate 211.8 2A '7-4
15. Batesburg-Leesville 209.1 2A 7-6
16. Central 206.6 2A 6-5
17. Whale Branch 204.8 2A 6-5
18. Hannah-Pamplico 203.8 2A 6-6
19. Latta 202.1 2A 7-5
20. Silver Bluff 200.5 2A 5-6
21. Blacksburg 200.2 2A 6-6
22. Mullins 199.8 2A 6-5
23. Fox Creek 199.4 2A 6-5
24. North Charleston 198.2 2A 5-5
25. Columbia 197.8 2A 3-7
26. Andrew Jackson 195.1 2A 3-7
27. Buford 194.5 2A 7-4
28. Christ Church 193.4 2A 6-5
29. St. Joseph 189.2 2A 4-7
30. East Clarendon 188.1 2A 2-9
31. Ninety-Six 186.1 2A 4-8
32. Kingstree 185.7 2A 2-8
33. North Central 185.5 2A 2-8
34. Eau Claire 182.9 2A 1-9
35. Landrum 181.2 2A 1-9
36. Johnsonville 181.1 2A 3-7
37. McCormick 178.7 2A 6-5
38. C.A. Johnson 175.1 2A 1-9
39. Allendale-Fairfax 173.5 2A 1-9
40. Burke 172.1 2A 1-9
41. Calhoun County 170.4 2A 2-9
42. Garrett 151.2 2A 3-7
43. Phillip Simmons 150.1 2A NEW
Freshman
Posts: 27
Joined: Sun Oct 22, 2017 11:44 pm
---
---
Who is online
Users browsing this forum: No registered users and 5 guests