[quote="sportguy"]I was told that M. lawrence was coming back to coach as well depending on whos hired. He's been up at south aiken the last 3 yearss coaching D-line. Not sure how true this is as well[/quote]
Marcus didn't apply for the head coach job at that Bluff. If the rumor I just heard is true, he may come back as an assistant. I won't say who I heard will be named Thursday night because it's only a rumor, but if it's true he was my choice last time.
Go Bluff Dogs and Clemson Tigers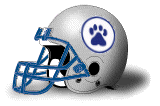 All-American
Posts: 1721
Joined: Mon Feb 22, 2010 5:19 pm
---
It's not official until Thursday night, but it looks like De'Angelo Bryant will be the new head coach at Silver Bluff. I hope so and think he will get the Bluff back on the right track. He knows Bluff tradition and had good coaching at the Bluff and he had one of the best coaches in the country at Wake Forest in Jim Grobe.
Go Bluff Dogs and Clemson Tigers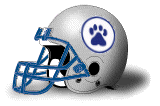 All-American
Posts: 1721
Joined: Mon Feb 22, 2010 5:19 pm
---
---
Who is online
Users browsing this forum: No registered users and 10 guests