Go Bluff Dogs and Clemson Tigers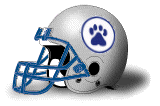 All-American
Posts: 1721
Joined: Mon Feb 22, 2010 5:19 pm
---
Sounds like a good one. Could turn them back around just as fast as they went off the rails.
Freshman
Posts: 59
Joined: Sun Oct 22, 2017 11:44 pm
---
He knows Bluff tradition, he is a part of it. A four year starter at the Bluff. He played all over the field at the Bluff, defensive back, wide receiver, running back and quarterback. Fullback at Wake Forest. De'Angelo has always been a class act, on and off the field.
Go Bluff Dogs and Clemson Tigers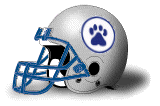 All-American
Posts: 1721
Joined: Mon Feb 22, 2010 5:19 pm
---
---
Who is online
Users browsing this forum: No registered users and 10 guests